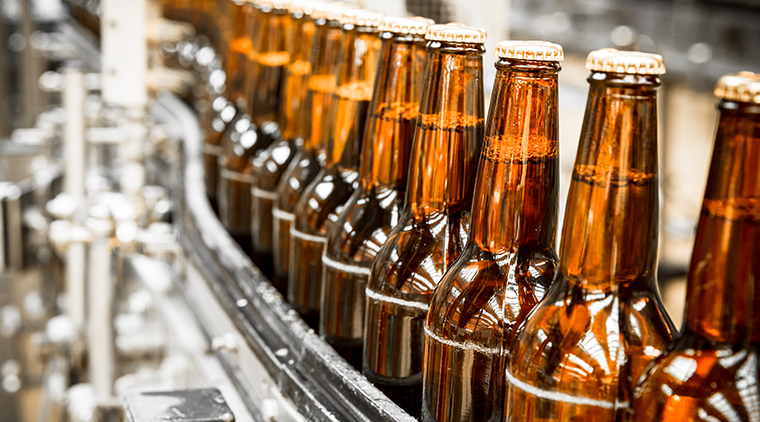 With brewers looking to diversify their business models, many are considering investing in more canning and bottling (small pack) lines. Close Brothers Brewery Rentals can support those investing in packaging solutions and enable additional pack sizes.
Canning and bottling lines
Using canning and bottling lines as well as kegs and casks gives brewers the option to sell their product in the off trade and widen their distribution.
It's a common misconception that only larger companies have their own packaging equipment, but many smaller companies do too. Depending on the supplier and the size of line required, they can range from £20,000 up to £50m.
Often, specialist equipment finance solutions can help drinks manufacturers to invest in their business and this has helped some expand in alternative markets, such as retail.
Longer shelf life
A key advantage of course, is that cans and bottles have a longer shelf-life. So, whether a product is on the shelf in a supermarket or being sold in the on trade, there are fewer concerns about lockdown causing stock losses.
Equipment for producing small pack has become increasingly useful during the pandemic, but there has been a similar trend for packaged beverages for a while. It is common for brewers to design and market unique pack styles, with craft beers really standing out in this area.
Support for brewers
For brewers, the cost of developing new ways of working will be a serious consideration, but Close Brothers Brewery Rentals can help businesses manage cash flow while supporting diversification and long-term growth.
We have a range of options available for those looking to invest in equipment, including finance leases and hire purchase agreements. Our equipment finance solutions aim to improve cash flow by spreading the cost of equipment over a fixed-period and can be tailored to meet specific requirements.
In addition, Close Brothers Brewery Rentals is accredited to provide the government's Coronavirus Business Interruption Loan Scheme too, which can go alongside equipment finance options to improve access to working capital.
Our drink equipment specialists have a wealth of experience and we have existing relationships with many suppliers, which helps us to organise funding agreements. We are always focused on sustainable, supportive solutions, enabling our customers to choose from a wide range of approved industry leaders when it comes to sourcing equipment.