Our responsibility
We take our responsibility towards the environment seriously by encouraging staff, suppliers and customers to make positive changes to our collective environmental impact.
Close Brothers Group has set short term targets for scope 1 and 2 carbon emissions by 2023 as a signatory to the Net Zero Banking alliance. 
Through compliance, monitoring data and innovating we continue to put effort into more sustainable practices and communicating clearly how efficient and responsible behaviour can reduce environmental impact for us and our customers.
Responsibility is key to our success
Our customers rely on natural resources to produce the best of Britain's beers, ciders and spirits. We are working to ensure our environmental impacts can be reduced and supporting our customers with their sustainability goals.
From the supply of reusable, hardwearing stainless steel kegs and casks, to container pooling and UHP washing facilities, companies are already lowering their impact on the world around them. And, as brewers and distillers look to further lower their environmental impact, we are seeing more innovative uses for equipment finance, such as investment in CO2 recovery kits.
We will continue to look at where we can lower our impact on the world around us and innovating and collaborating with our supply chain and sector now and in the future.
- David Beswick, Managing Director
UHP washing
At our Brewery Rentals container site in Thurnscoe in South Yorkshire we maintain and clean 3.5 million containers each year.
To minimise the environmental impact of this facility, our operations use ultra high pressure water jets to clean and sanitise the kegs and casks, instead of traditional chemicals and heat. A world first in this industry, which has the added benefit of being more efficient as well and more environmentally friendly.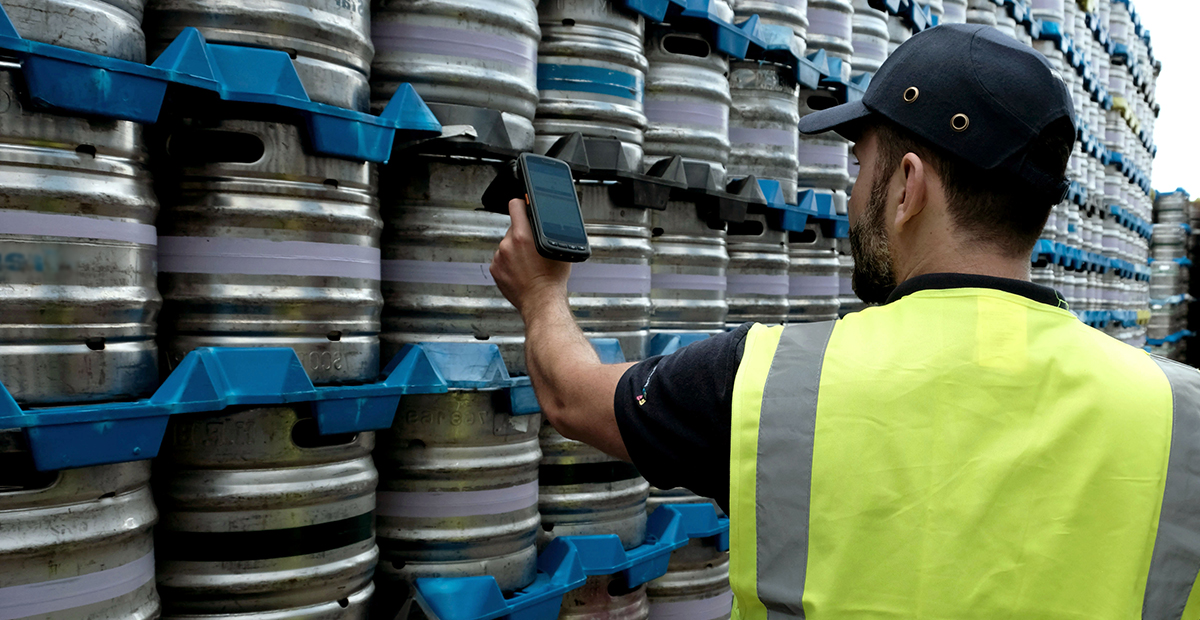 Keg & cask pooling
EkegPlus is a container pooling service that gives brewers access to our 400,000+ container fleet with the ability to collect and refill containers from a range of locations, brewers can adjust their stock levels as demand for their product changes and only pay for the time they use them, whilst reducing the carbon footprint of each container they use. 
Our RFID technology means that as containers are used and scanned the data is logged on our management platform, allowing brewers to trace their product throughout the supply chain, providing transparency of costs as well as useful data about usage that can improve logistics and efficiency.