Our technology
We are proud to be able to offer state of the art services to our clients.
Our award-winning technology enables us to remain at the forefront of the field when in comes to innovation in this sector.
Improve efficiency with our tracking technology
Data from our container RFID (radio-frequency identification) tracking technology can inform management decisions to save you time and money.
By using data automatically collected by the RFID tags on our containers, our software allows you to monitor container usage, measure cycle time, capture ullage/fill failures and more. This information can help to provide clarity on stock position and improve container fleet efficiency overall.
Benefits of using tracking data:
Shortened container cycle times
Reduction in container requirements
Improved line efficiencies
Lower levels of line and in-trade failure
Accurate loss rates
UHP washing 
We use ultra-high pressure (UHP) water jetting for internal cleaning of containers.
This innovative method of sanitising kegs and casks means we can process units more quickly and to a high standard, contributing to efficient and effective hygiene.
Employing UHP washing also allows us to use less acid and bleach in our processes, reducing our impact on the environment.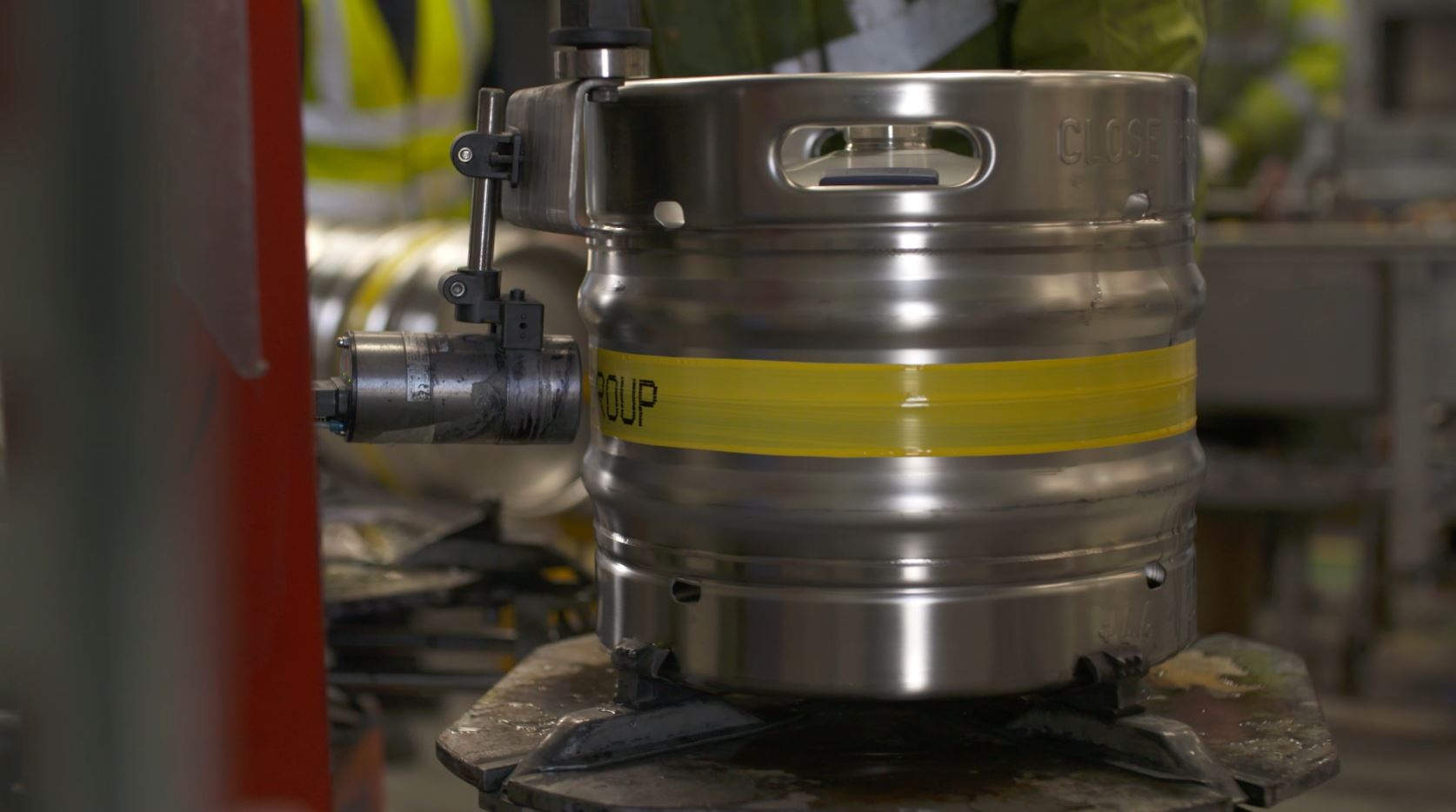 Tampo and inkjet printing
Our Tampo printers allow us to print single coloured logos onto containers to match your desired specifications.
We also have inkjet printers which can be used to personalise kegs and casks, commonly with information such as company name and/or contact details.
We have the capacity to produce over 1000 units per shift.
Internationally recognised
We have achieved ISO certification which ensure that the highest standards and latest technologies are maintained at our sites.
Our approved operation is used by most of the international breweries that operate in the UK.
To find out how we can help, call us on
01425 485 421
to discuss your specific business needs