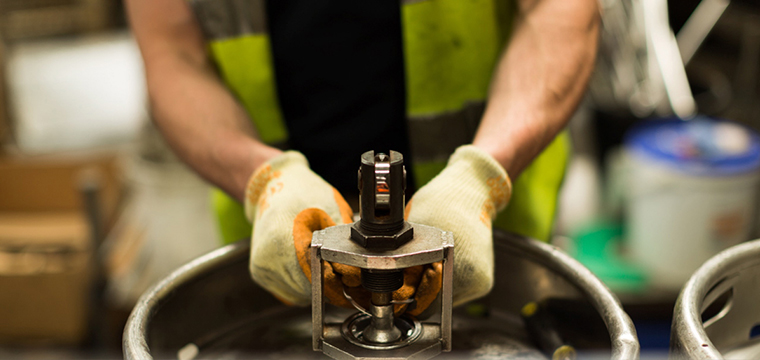 To help brewers of all sizes keep their extractors in good working condition, we offer an extractor refurbishment service from our maintenance hub in England.
Extractors are an integral part of containers for all beers and ales, being the key component in effectively filling and dispensing kegs. Proper maintenance is therefore crucial to prevent components from becoming worn down and dirty over time.
Our modular service includes cleaning and replacement of components.
We disassemble the extractor into single components and gently clean them individually by vibrating thousands of tiny porcelain media against each piece. This method of cleaning is efficient and has a low environmental impact as there is a chemical use is minimised.
After the components are cleaned, we quality check for damage and, if requested, we leak test components by submerging them in water. We also replace any perishable rubber components for new ones if needed before reassembling the extractor.
Our complete extractor refurbishment service is available to all customers, from small to large scale brewers, providing them with a more trade-efficient solution to container management in the UK. It helps to reduce the failure rate of extractors, saving businesses hundreds of pounds by avoiding costly trade returns due to flat dispense.
Find out more about our service by calling us today on 01425 485 421 or complete an enquiry form on our website.