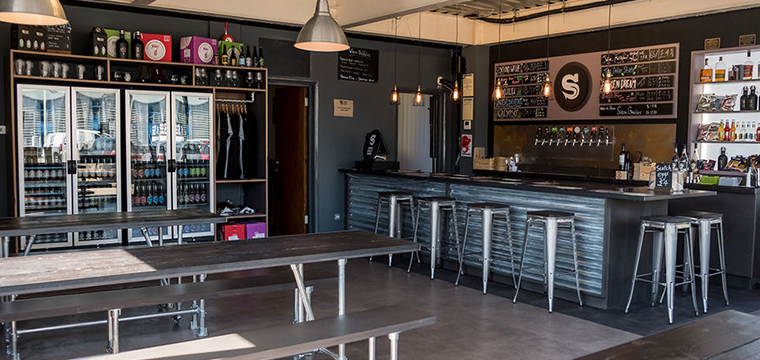 The client
Siren Craft Brew began in 2013 and have become well known for their six flagship 'siren' brands. The passionate team create unique and varied products with bottles, cans, kegs and casks, with several industry awards under their belt.
The business self-funded their own canning line, launching it in 2019. The coronavirus pandemic followed several months after this and as a result their online sales saw huge increases as consumers enjoyed their drinks at home. As people returned to bars and pubs following lockdown, sales of cask beer made a steady comeback, with craft beer enthusiasts keen to have draft options available once more.
The challenge
The container usage for the brewery has been a mixed approach with both rental and owned kegs and casks for trade orders. With the cost of doing business rising across the sector, Siren Brewery looked at cost saving measures to ensure the prices of their products remain affordable for customers.
The solution
At Close Brothers Brewery Rentals our EkegPlus offering allows for a more flexible approach to keg and cask rental. The 400,000 container pooling service allow brewers to start and stop a hiring period, so they are only charged for the time they use them. For Siren this gives much better visibility on the costs incurred from leasing.
 
Having their own washing facilities means that Siren can collect kegs straight from trade venues, return them to the brewhouse and clean them ready for use again as needed.
 
Using EkegPlus has enabled Siren to take advantage of the pooling system in the run up to a particularly busy season. With bank holidays back-to-back in May 2023 the team continued to pick up their own kegs from venues but added extra when needed, to meet increased demand.
Jason Lodge, Operations Manager at Siren Craft Brew said,
"Implementing EkegPlus has been seamless, the scanners are intuitive, the portal is easy to use and the team at Close Brothers Brewery Rental have been extremely responsive every time we needed any support.
We are a team always looking to develop and introduce systems to improve efficiency and keep on top of costs and EkegPlus allows us to do this for the on-trade side of our business. The additional benefits of transparency, consistency and flexibility to increase the number of kegs needed at short notice make it a valuable resource for us."