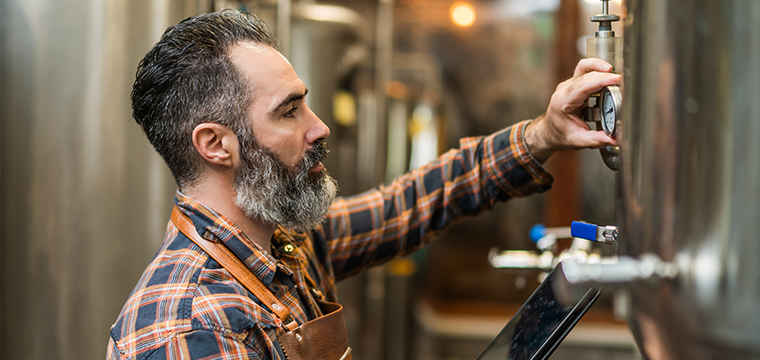 As with many businesses in the hospitality sector, preparing for peaks in demand is crucial for businesses to succeed, limit waste products and maximising sales. Brewing independently often comes with a set of challenges that include tight profit margins and a need to forecast well, sometimes with limited information. Here are some ways to approach seasonal highs and lows to keep costs low and maximise profits.
Capitalise on 'easy wins'
Bank holidays, special occasions and televised sporting events always attract people towards the hospitality sector. With the industry being highly competitive brewers offering products in line with the expected events drawing people into pubs, bars and restaurants.
Embrace creativity
Events such as International Women's Day, the coronation of King Charles or the Women's World Cup saw amazing and creative campaigns, showcasing the scope of originality for craft brewers in naming, branding, design and sharing their limited-edition products.
Others have used trends in pop culture or sport to inspire interest, engagement and remain competitive, or subvert the trends and appeal to more niche audiences.
Use all available data for forecasting
Data is adding value across all sectors, giving insight into operations, finance, productivity and sustainability.
For many business owners in the drinks sector the fluctuations of customer demand may be second nature to them but using data to prepare accordingly will make a brewery more resilient.
Remain adaptable
Have systems in place that allow adaptability, with freedom to pivot with limited logistical pressures. For breweries looking to fulfil spikes in demand during peaks, having the flexibility of keg or cask rental, paid for as and when used, can allow costs to be minimised while meeting needs of customers not previously forecast.
Collaborate
For many craft brewers their local area is the frontline of their customer base, particularly with many breweries having their facilities open to the public. Collaborating with other businesses in your area is a great way to showcase your products and support local ventures.
From collaborative coffee stouts and porters to discounted orders with a local restaurant or takeaway, community minded events and products can introduce new customers to your business.
Flexible use of kegs and casks
At Close Brothers Brewery Rentals, our EkegPlus container rental pooling service is helping brewers across the country become more flexible and adaptable to changes in demand.
EkegPlus customers can access a container pool of over 400,000 ekegs and ecasks and have the freedom to adjust the size of their rental fleet as often as needed. The pay-as-you-fill model gives users more control, with charges calculated per day, providing the flexibility to increase output or reduce costs.
With fixed RFID tags, brewers can track and manage hundreds of containers in seconds. Plus, they have access to data that enables better understanding of products, logistics and supply chains, as well as increased asset visibility.