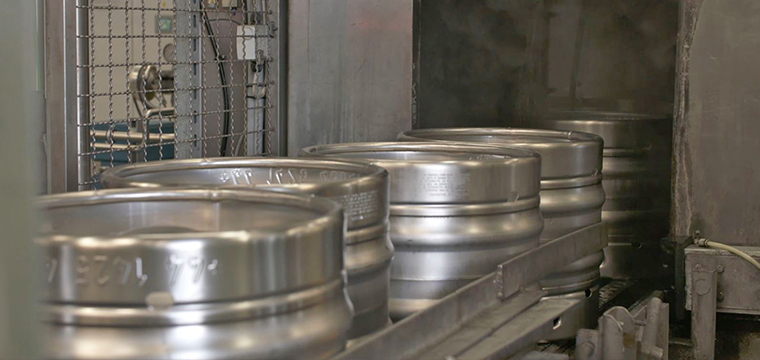 At Close Brothers Brewery Rentals, we offer a range of repair and maintenance services at our Thurnscoe site, including internal cask and keg cleaning.
Our washing facility is a world first and leader in design, efficiency and reducing environmental impact. 
We use ultra-high-pressure (UHP) water jets at 2,000 bar pressure to clean and sanitise containers. It removes all biological matter and beer stone, a scaly residue known as calcium oxalate often found inside beer containers due to the cycle of substances that enter a vessel such as, alkaline cleaners, hard water minerals and amino acids.
This innovative process has many benefits, including:
Using ultra-high-pressured water reduces the need for chemicals that are harmful to the environment and difficult to dispose of.
Integrating UHP into our washing process allows us to increase our capacity to almost double the previous output.
The improved hygiene of containers provides better quality beer, untainted by impurities.
We also use UHP to remove customer identification paint bands from kegs and casks, so they can have a new lease of life with a different brewer. This process is known as UHP polishing.
To find out more about how our UHP cleaning could save your brewery time, call us today on 01425 485 421 or complete an enquiry form on our website.