Our customer
Based in the heart of Leith, near Edinburgh, Moonwake Brewery opened during the pandemic. With a focus on precision brewed beers that are accessible to everyone and are poured by the , they have been growing steadily since 2021.
Having supported the brewery early on with an equipment finance solution which helped them to fund their new brewhouse, including a taproom and keg washer, we are continuing to provide support as they expand.
The challenge
Moonwake needed a keg solution to distribute their products via both wholesale and direct routes. This posed some challenges because purchasing containers outright would involve a high initial outlay cost and they wanted a more flexible option that would grow alongside them.
The solution
After considering other rental options in the market, Moonwake opted for our EkegPlus model. The solution offers brewers flexibility because they only pay for the time that they use the containers, scanning them in and out of usage as required.Using their own taproom and keg washer, Moonwake have been able to increase stock turnover, by collecting empty kegs from trade, rescanning them and sending them back out full. In addition, the Plus Portal gives them an overview of their inventory and provides data and insights to ensure product is supplied quickly.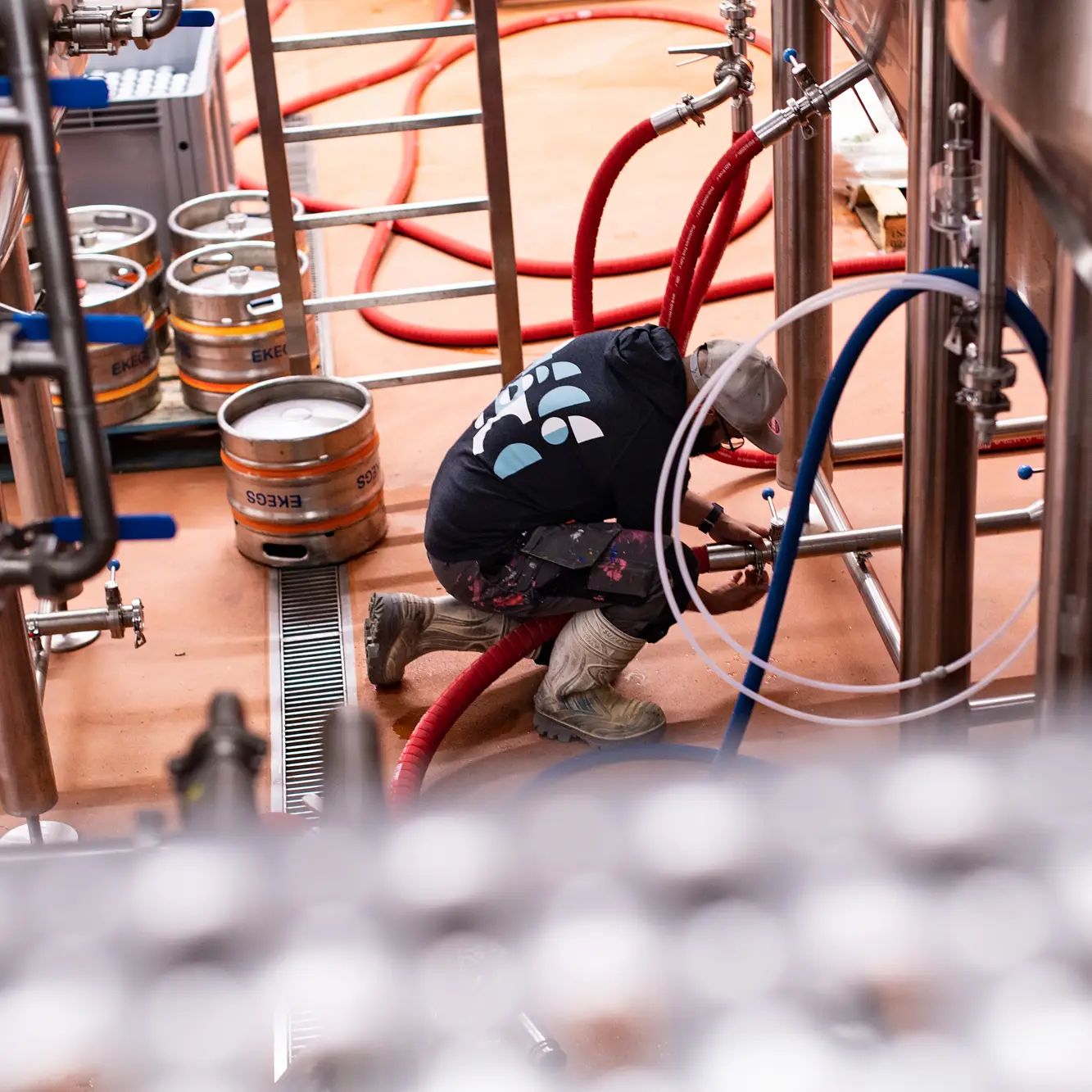 The result
"After a period of fast growth, EkegPlus has been an excellent solution for us. By renting kegs on a flexible basis, we've been able to bring additional ones in, replenish beer supplies and meet demand.
"As our product sales increase and distribution expands, the price of keg rental goes down, because we're getting containers scanned in and out more quickly. We're in control, and it's been great to have flexibility, especially during unpredictable times.
"EkegPlus stood out for me because the system is so simple and easy to use. In practice, it's also saving us money and enabling our brewery to be more sustainable."