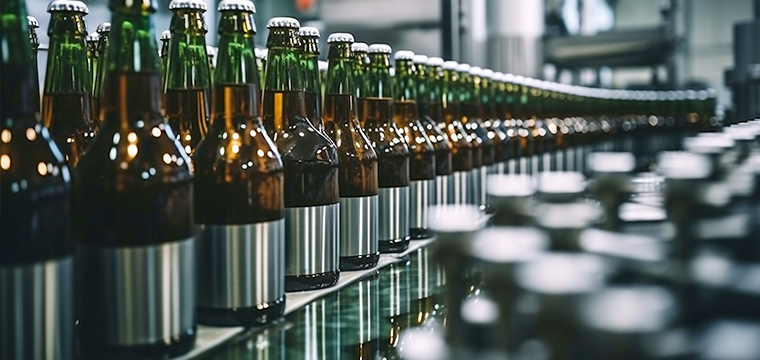 Planning for success in the drinks sector means planning for expansion and innovation, and knowing how and when to fund new equipment needed to help realise this success can be challenging.
Brewers and distilleries employ creativity to grow and develop brands. Incorporating this, alongside navigating the increased cost of doing business, means funding options that offer bespoke and flexible solutions are increasingly important.
What finance options are there for the drinks industry?
Finance options falls into two main categories for acquiring equipment; finance leasing and hire purchase. It can be to grow production, invest in more efficient operations, packaging and labelling lines or to implement technology to decrease carbon emissions and reduce energy costs. It can be tailored to meet individual requirements, from established breweries needing a new cask washer to installing a completely new distillery.
For established producers looking to free up capital from their existing assets, sale and rent back can be a useful tool. If spending on technology, software or upskilling your workforce is your focus then cashflow released from equipment, such as casks and kegs you already own, allows you to do this.
Finance Lease vs Hire Purchase
Both finance lease and hire purchase are used to access equipment without the large upfront cost. It can help with monthly budgeting and clear forecasting for sustainable growth.
Finance lease allows you to rent an asset over a period of time. Once the contract comes to and end there are options to continue leasing, return the asset, or making a final payment to own the equipment outright.
For brewers and distillers who have ambitious growth plans this can be an excellent option when looking to scale over time, with the additional benefit of tax advantages. Well-planned finance leasing can mean the end of the renting period coincides with the need to investment again, such as adding additional tanks to increase brewing capacity.
Hire purchase is similar but the asset is owned outright at the end of the contract period. This way of financing can help when a distillery is looking to increase production. Additional equipment, such as additional stills and vessels, will grow capacity and meet increased demand.
Important considerations for taking out equipment finance
What is your current cashflow position?
How long will you need the equipment?
Do you have the ability to maintain and repair equipment? 
Durability of equipment required. 
Where does your business growth plan require investment?
Are you restricted in floorspace so replacing equipment rather than adding equipment, will be necessary?
Is the equipment supplier reputable and dependable

Get in touch with our specialists to find out the best solution for your growth
Talk to us about equipment finance solutions to suit your needs. Our team can provide valuable insight into the best equipment finance for your business model, working flexibly to ensure your continued success.